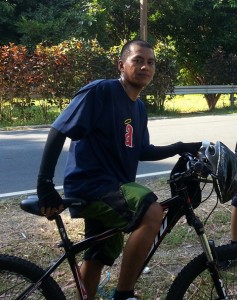 Greetings!
I'm Bj Nadal,  freelance wordpress designer and developer and been working on the web for over a 7 years, covering a wide range of skills and roles. These days I mostly enjoy setting people up with easy-to-manage WordPress-driven sites and building standards-based, accessible XHTML/CSS templates while consuming an absurd amounts of coffee on a daily basis.
I don't mind if you only want a small change made to your current site or if you are planning a large website build – just let me know what you have in mind and I'm sure we can work something out.
You can see some of my work in the portfolio.
When not coding, I can be found outside playing with my dog, hanging out and drinking with friends or mountain biking.
I'm available for contract work, contact me if you have something you'd like me to work on.